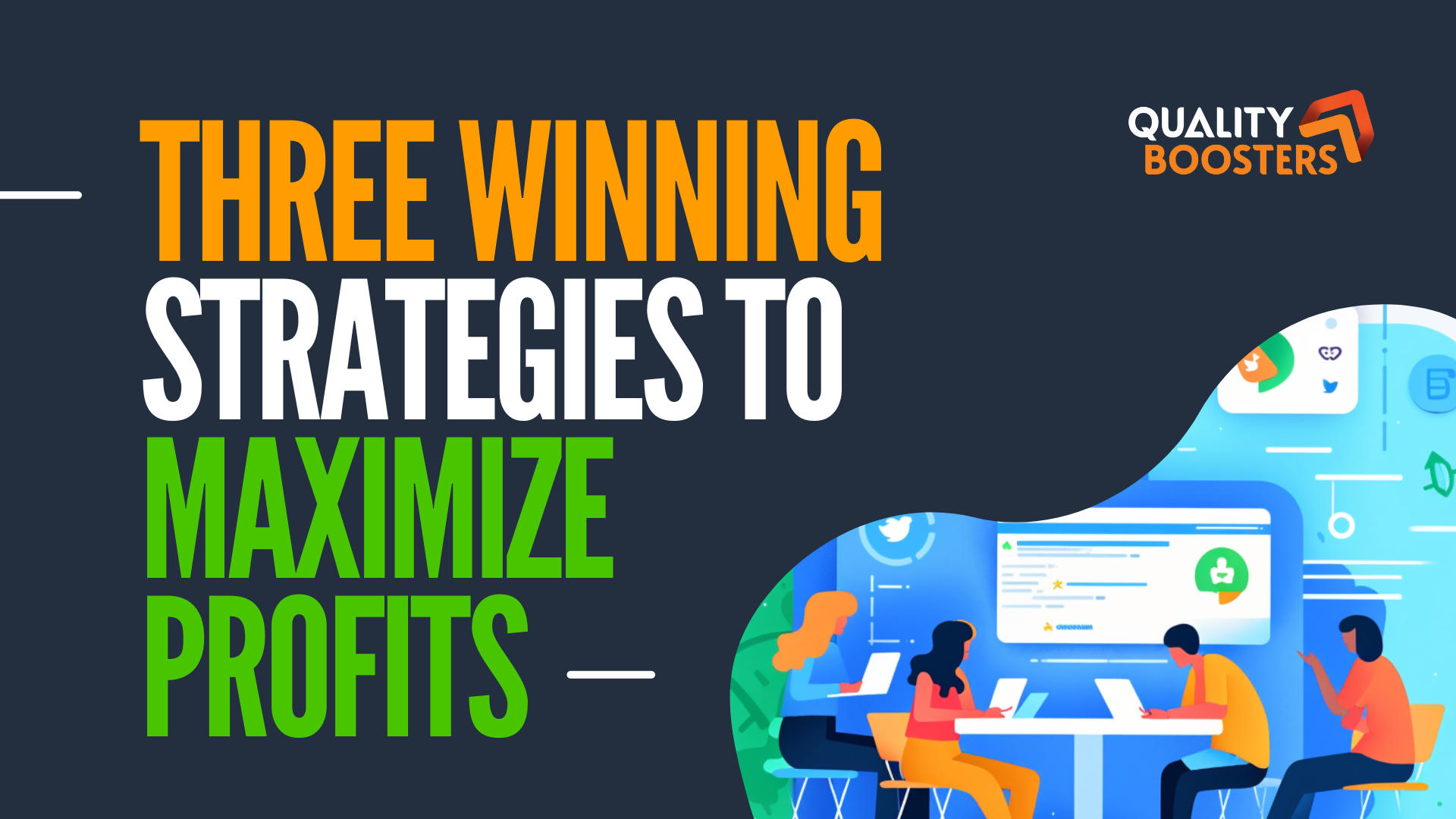 Three Winning Strategies to Maximize Profits
An SMM Panel (Social Media Marketing Panel) is a digital tool that allows you to purchase various social media services, such as likes, followers, views, and more. Qualityboosters.com is an SMM Panel appreciated for its reliability and wide range of services offered. In this article, we will explore three main strategies to maximize profits with an SMM Panel: Affiliate Marketing, the Child Panel, and creating your own SMM Panel.
1. Maximize Profits with Affiliate Marketing
What is Affiliate Marketing?
Affiliate Marketing is one of the easiest strategies to earn money online. It is based on promoting third-party products or services, allowing you to earn a commission every time a purchase is made through your affiliate link
When using an SMM Panel like Qualityboosters.com, Affiliate Marketing is even simpler. Share an affiliate link with potential customers and when an individual registers on the site through your link and adds funds to their account, you automatically receive a 5% commission on that deposit. This is a business model that allows you to earn easily and without costs.
Affiliate Marketing, besides being a method of passive income, is a way to build trust relationships with your customers. By providing them with quality information through articles, reviews, descriptions, tutorials, and demos, you establish a relationship that can generate additional earning opportunities when a user makes a purchase via your link.
Additionally, Affiliate Marketing allows you to expand your network and reach a wider audience. You can share your affiliate link on your social media channels, on your blog or website, or even through emails and direct messages, reaching a global audience and earning commissions from customers worldwide.
In short, Affiliate Marketing is an online earning method that combines simplicity, costlessness, and considerable growth potential.
The effectiveness of your conversion ability will also depend on how well you are able to build a relationship with your audience and potential customer.
Qualityboosters.com with its targeted services for the growth and communication of your business, represents a powerful ally to develop your online activity.
Whether you are a novice or an expert in online marketing, we recommend you consider Affiliate Marketing with an SMM Panel to ensure a steady income stream and a progressively expanding market.
2. Increase Profits with a Child Panel
A Child Panel is an SMM Panel linked exclusively to Qualityboosters.com.
With an investment of only $25 a month, with no limits on monthly orders, you can resell Qualityboosters services to your customers as your own. It is a completely white-label method, which means you can sell the services as if you were the owner.
This allows you to start a new SMM Panel and start earning online with minimal investment and spending less than a $1 a day.
To order a Child Panel, follow these steps:
- Use a service to buy your new web domain (e.g., GoDaddy or Namecheap)
- After purchasing the domain, visit the Child Panel page and order the Child Panel with your new domain.
- After purchasing the Child Panel, set up our Name Server (ns1.perfectdns.com | ns2.perfectdns.com) on your domain's DNS. It will activate automatically within 2-3 hours.
After activating the Child Panel, you need to log in as the administrator of your Child Panel (Your Domain/Admin) and import our services, setting a profit margin from 20% to 100%.
The Child Panel offers a series of features, here are the main ones:
• Importing all Qualityboosters.com services via API
• The ability to set your prices with a profit percentage
• Support for all types of currency
• The ability to add, edit, remove, enable, disable services, and much more.
3. Gain Total Control by Opening your own SMM Panel
If you have already tried the two previous solutions or somehow they do not fully meet your desire for entrepreneurship, financial freedom, and control, with Qualityboosters.com we have a further suggestion to offer you.
Have you ever thought about opening an SMM Panel? A more radical solution but one that gives you the utmost management and mastery of your business and cash flows.
You can choose your suppliers, set your prices, and offer the services you desire. This method requires a greater initial investment compared to Affiliate Marketing or the Child Panel, but the benefits can be significant.
By opening your own SMM Panel, you can customize your services to meet the specific needs of your customers and build a unique brand in the social media marketing industry.
How to Set Up an SMM Panel?
Setting up an SMM Panel requires a series of key steps:
Payment Methods: Choose the payment methods that best suit your customers.
Suppliers: Add as many suppliers as you need, both independently and with assistance.
Services & subscriptions: Decide the services and subscriptions you will offer and tailor to your customers.
Panel appearance: Design your panel so that it attracts your customers and is easy to use.
Panel settings: Configure your panel settings to suit your needs. This might involve setting up ticket systems and affiliate programs, enabling registration modules, and more.
Why owning an SMM Panel is a good choice for those who want to have their own business?
Owning an SMM Panel offers a number of advantages: the personal freedom to manage your time and work as you prefer in fact allows you to have a flexible schedule, in short, to work when and how you want.
Opening an SMM Panel also gives you greater financial control, allowing you to earn more than you could working for someone else.
Becoming an SMM Panel services provider allows you to take advantage of the growing popularity of social media.
With more and more people using social media to promote their business activities, the demand for SMM services is constantly growing.
So why not take advantage of this trend and earn by offering high-quality services to entrepreneurs and users seeking to increase their presence on social media?
There are many ways to earn with an SMM Panel. Whether you choose to use Affiliate Marketing, open a Child Panel, or start your own SMM Panel, the possibilities for growth are concrete along with those for earnings. With the right strategy and a bit of effort, you can build a successful business in social media marketing.
If you are interested in earning with an SMM Panel, visit Qualityboosters.com to learn more.