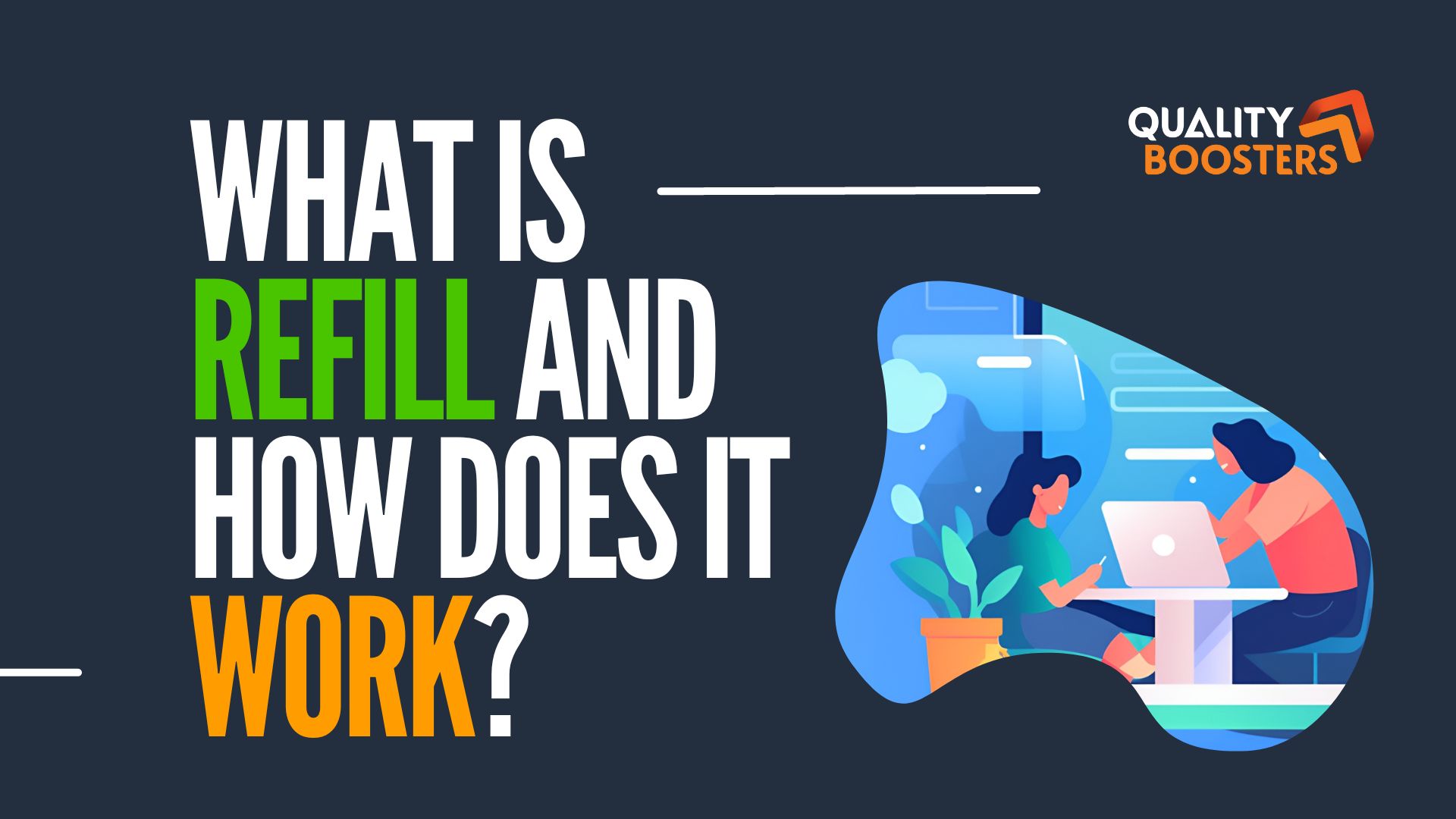 What is Refill and How does it Work?
Do you sometimes feel like the social media world is a Jungle that is difficult to navigate?
Qualityboosters.com offers a wide range of social media marketing (SMM) services and all the support you need to improve your presence on social media.
Likes, Followers, and Comments are just some of the most important key performance indicators (KPIs) that can help businesses and individuals gain greater Engagement and Visibility on Social Network platforms like TikTok, Facebook, Instagram, Twitter, and more.
However, you may have noticed that the value of KPIs can fluctuate over time due to factors such as algorithm updates, the removal of inactive accounts, or bots.
It's important to consider that the results of your communication campaign may be subject to changes beyond your control, whether your business operates organically or you choose to optimize growth through automated services.
Quite a problem, right?
Well, no worries! Keep reading to find out what solutions Qualityboosters.com has for you!
What is Refill and how does it work?
Fortunately, in a smart work context, there are several options to protect your business account from follower drop: we introduce you to the Refill service.
Refill is a function offered by many SMM panels that allows users to request a replenishment of lost followers.
For example, if you purchased 1000 followers on Instagram through an SMM panel and some of them have disappeared, you can request a Refill to replace those followers.
The Refill period varies depending on the panel and the type of solution purchased, but usually ranges from a few days to several weeks. If you have noticed an actual decrease in the services purchased, contact our panel's customer service, and they will verify if the traffic and followers' volumes of your account have actually decreased and replace them for you within the Refill period.
You will be able to choose how and when to restore the audience exposed to your content.
Do all panels offer the Refill service? When is it useful to activate Refill?
It's important to note that the Refill policy varies depending on the panel providers, and some may not offer any Refill guarantee!
Remember that it is a solution that does not apply to services that have decreased due to reasons such as:
Account deletion

Changes in social media's internal algorithms

Other factors beyond the control of the panel
What benefits can I get from the Refill service?
Amidst the currents flowing in the social media world, focus on the factors you can have a direct effect on for your business!
An SMM panel is like your personal assistant who takes care of your account metrics.
By using the Refill option on an SMM panel, you have the opportunity to get the full value of the services purchased and avoid the fluctuation of growth on social media, consolidating the work already done to achieve your goal.
If you are looking for high-quality service, Qualityboosters.com is here to provide tailor-made solutions for your social media marketing strategy, including the Refill function we just discussed or the Drip-Feed function. The Drip-Feed function is particularly useful because it ensures the maximum effectiveness of your social media campaign, as well as the dilution of the purchased services based on specific case needs (read the Drip-Feed article to learn more).
To make the most of your Social Media, find out now and visit Qualityboosters.com to discover how we can help you achieve your business goals or contact us for more information!